UNFI
Dark brown sugar from Domino
Regular price
Sale price
5,50 €
Unit price
12,14 €
per
kg
Sale
Sold out
Do you need dark brown sugar for a new vegan recipe that you really want to bake? Or are you looking for an intense sugar to sweeten tea etc.? In both cases, Domino's dark brown sugar is absolutely the right choice!
American brown sugar for baking etc.
The classic dark brown sugar from Domino is a pure premium cane sugar with which you can bake your favorite vegan recipes and refine your favorite dishes. In addition to its moisture , the characteristic feature of dark brown sugar from the USA is its excellent taste, which consists of a light caramel note and the sugar's own sweetness. The reason for this is the molasses it contains. Especially in American recipes, brown sugar is often included in the list of ingredients, which is supposed to give the baked goods a deep, varied flavor. Here it is advisable to actually use brown sugar (instead of white sugar).
If you find the strong taste of dark brown sugar too intense , be sure to check out ourlight brown sugar from Domino . This is a little milder because it has a lower molasses content .
Is brown sugar healthier than white sugar?
The claim that brown sugar is healthier than white sugar is widely popular. But how much truth is there behind it? Basically, this question is relatively easy to answer. Brown sugar and white sugar have about the same calorie and carbohydrate content and are almost 99% sucrose. Brown sugar has a higher mineral content - but to such a small extent that it is negligible. Brown sugar is therefore not really healthier.
What is the difference between brown sugar and white sugar?
A big difference between brown sugar and white sugar is obviously the color and moisture . But there are also differences in taste . The dark brown sugar tastes a little more malty and has a subtle caramel note . There are also some differences in production - at least from the perspective of the ecological balance. The brown sugar is processed less during production, which has a positive effect on the ecological balance , as some processing steps are omitted, some of which are very energy-intensive .
Ingredients

Brown Sugar (Sugar, Molasses)
Nutritional values

Nutrition Information (per 100 g)

| | |
| --- | --- |
| Energy | 1700 kJ / 400 kcal |
| Fat | 0 g |
| of which Saturates | 0 g |
| Carbohydrates | 100 g |
| of which Sugars | 100 g |
| Protein | 0 g |
| Salt | 0 g |
More information

| | |
| --- | --- |
| Food Business | American Heritage GmbH & Co. KG, Martini Park, Gebäude C4, Provinostr. 52, D 86153 Augsburg |
| Inhalt | 453 Gramm |
| Barcode | 049200056004 |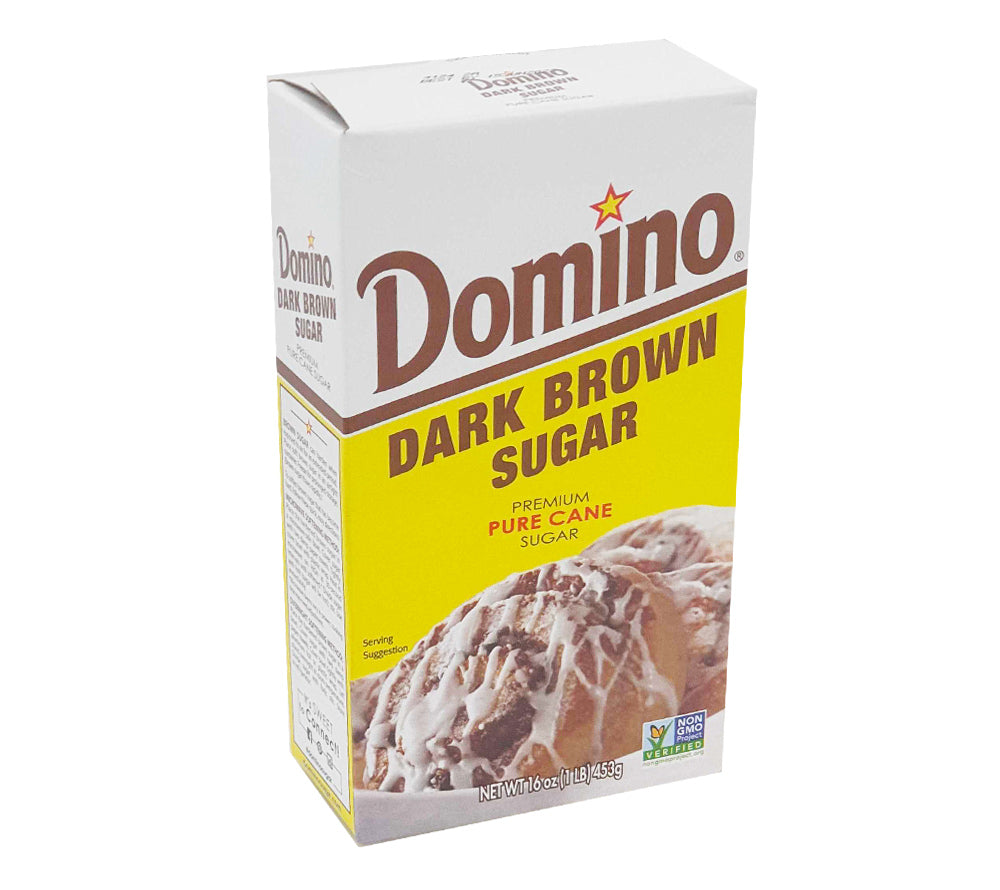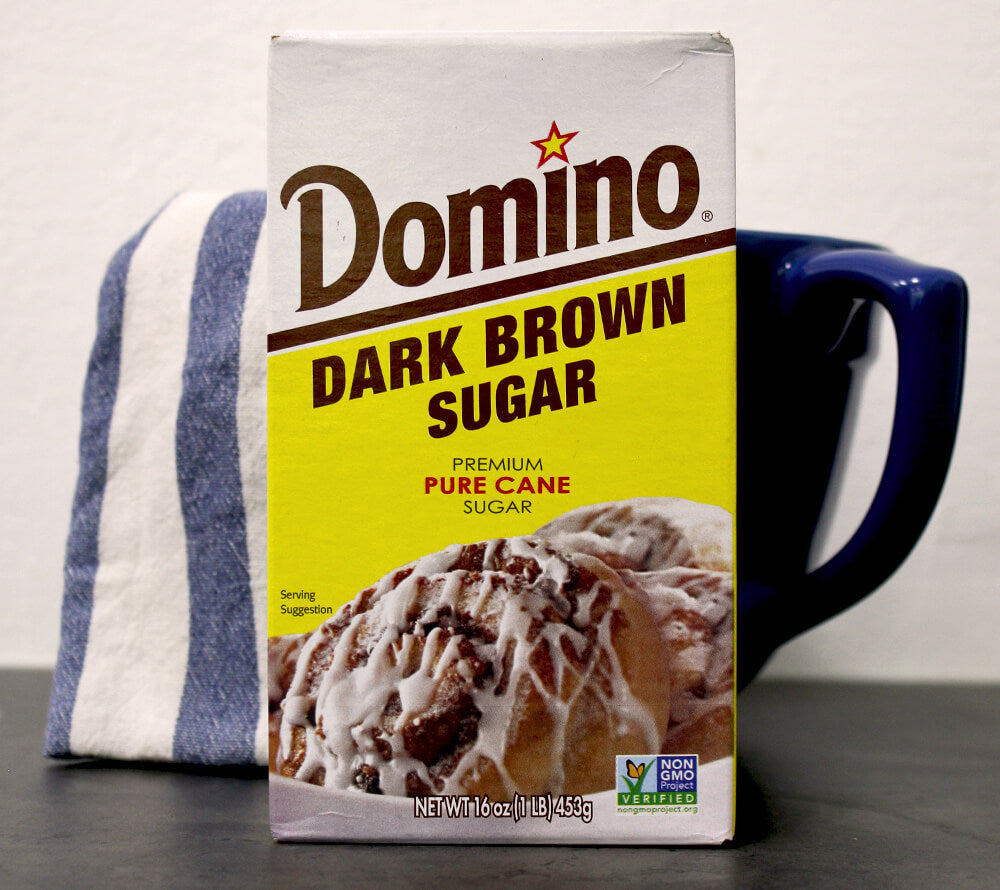 Your opinion is important to us
Your feedback not only helps us to offer you exactly what you really want and to recognize what new and exciting things you expect from us in the future. You also help other vegans quickly and easily find out which products might also be interesting for them.

Note: Companies are obliged to provide information about whether and how they ensure that reviews are genuine. To ensure this, we need your order number when submitting a review (you will find this in the confirmation email). Before your review is published, we check whether the product to be reviewed was also part of your order. This means that your review must first be verified and activated before it becomes visible to other customers.
Subscribe to our newsletter now and get a €5.00 voucher 💌
Sign up now for our madevegan newsletter ! As a small thank you , we will give you a voucher* worth €5.00 , which you can redeem directly with your next order.
To the newsletter ✉
Answer questions
How much are the shipping costs?

The shipping costs (DE) at madevegan are €4.75. From an order value of €39.00 we will ship your order free of charge within Germany.
How long does the delivery take?

The delivery time within Germany is 1-3 days. We do our best to ship your order as quickly as possible.
Do I need a customer account to be able to order?

In our vegan online shop you can also place your order without a customer account - as a guest. With a customer account you have many advantages and save a lot of time on your next order.
Are all products in the shop really 100% vegan?

Yes! All products you find at madevegan are 100% vegan! We check all products very carefully and with a lot of love. In addition, only vegan products that have convinced us make it into our shop!
My question is not there - what can I do?

Our friendly customer care team will be happy to help you and answer your questions. Simply send us an email with your question or concern using our contact form .