Nielsen-Massey
Madagascar Bourbon Vanilla Extract from Nielsen-Massey
Regular price
Sale price
12,50 €
Unit price
208,33 €
per
l
Sale
Sold out
The fine Madagascar Bourbon vanilla extract from Nielsen-Massey is sweet, creamy and gentle at the same time. It is ideal for cooking and baking sweet and savory dishes. Nielsen-Massey's high-quality vanilla extract has long been the first choice of many gourmet restaurants, bakeries and delicatessens - and for good reason: the excellent taste !
Bourbon vanilla extract from Madagascar
Vanilla extract (you may also know it as vanilla essence) is the herbal extract that is obtained from the pure vanilla pod . If pure vanilla extract is mentioned, it must always be extracted exclusively from real vanilla beans. The fine vanilla extract contains the flavors of the vanilla pod in highly concentrated form . Since the Bourbon vanilla extract is stored in alcohol, it can basically be kept indefinitely . During production, Nielsen-Massey uses a special extraction process through which the fine vanilla aroma is extracted in a very careful manner . This means that the pod's over 300 flavor components are retained and ensure an intense vanilla aroma.
Why is it called Bourbon Vanilla?
Bourbon vanilla is considered the finest of all varieties and is mainly grown in Madagascar. However, it owes its name to the "Ile Bourbon" , where it was first cultivated before the production of the exquisite vanilla beans moved to the larger neighboring island. Today the "Ile Bourbon" is known as "La Réunion" . The name Bourbon vanilla has nothing to do with American whiskey. Did you know that Madagascar alone supplies over 60 percent of the world's vanilla needs?
What makes Nielsen-Massey Bourbon Vanilla Extract so special?
In addition to the excellent taste of the Madagascar Bourbon vanilla extract, we were also impressed by the social commitment and sustainability of production, which are extremely important to Nielsen-Massey. Nielsen-Massey supports a variety of nonprofit and non-profit organizations in Madagascar through financial contributions and volunteer work. The majority of Nielsen-Massey employees are also actively involved in supporting vanilla producers . This means we can enjoy the creamy, soft taste of the excellent Bourbon vanilla extract without feeling guilty - because we know that it is produced fairly .
Ingredients

Water, Ethanol (35%), Vanilla Bean Extractives(3%), Sugar
More information

Sales description
Vanilla Extract
Details
Do not cool, keep away from heat and light
Food Business
Nielsen-Massey, Apolloweg 8, NL 8938 AJ Leeuwarden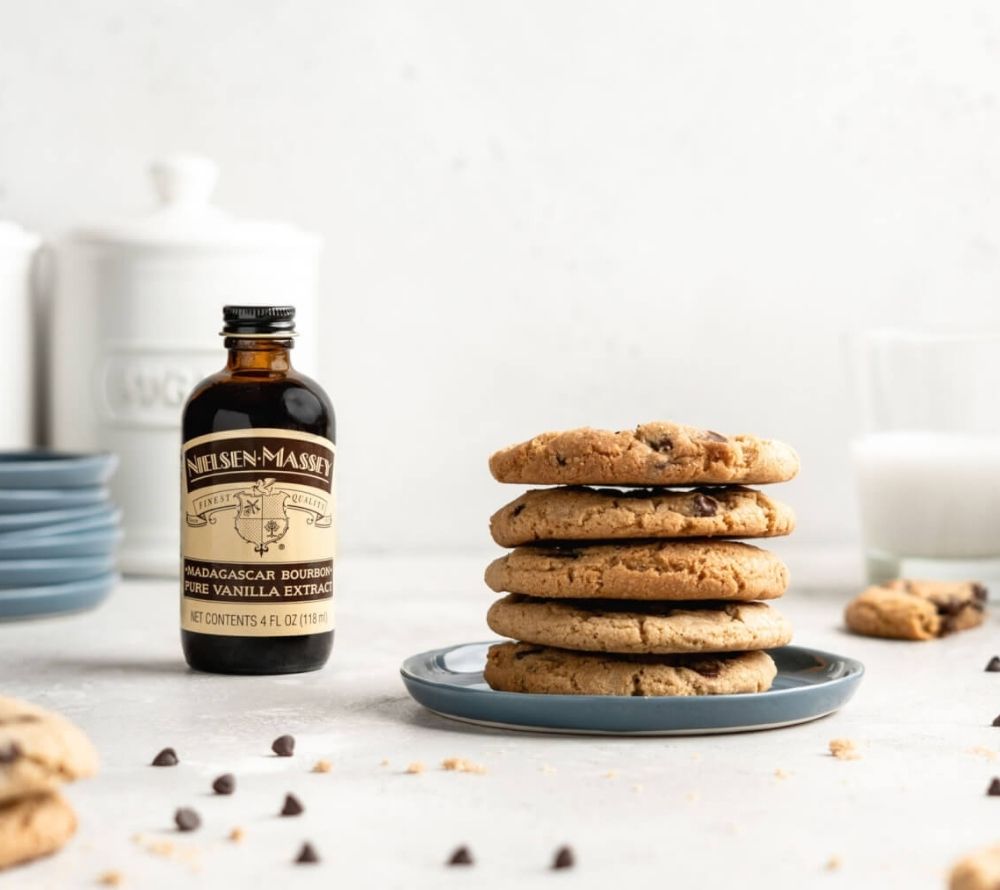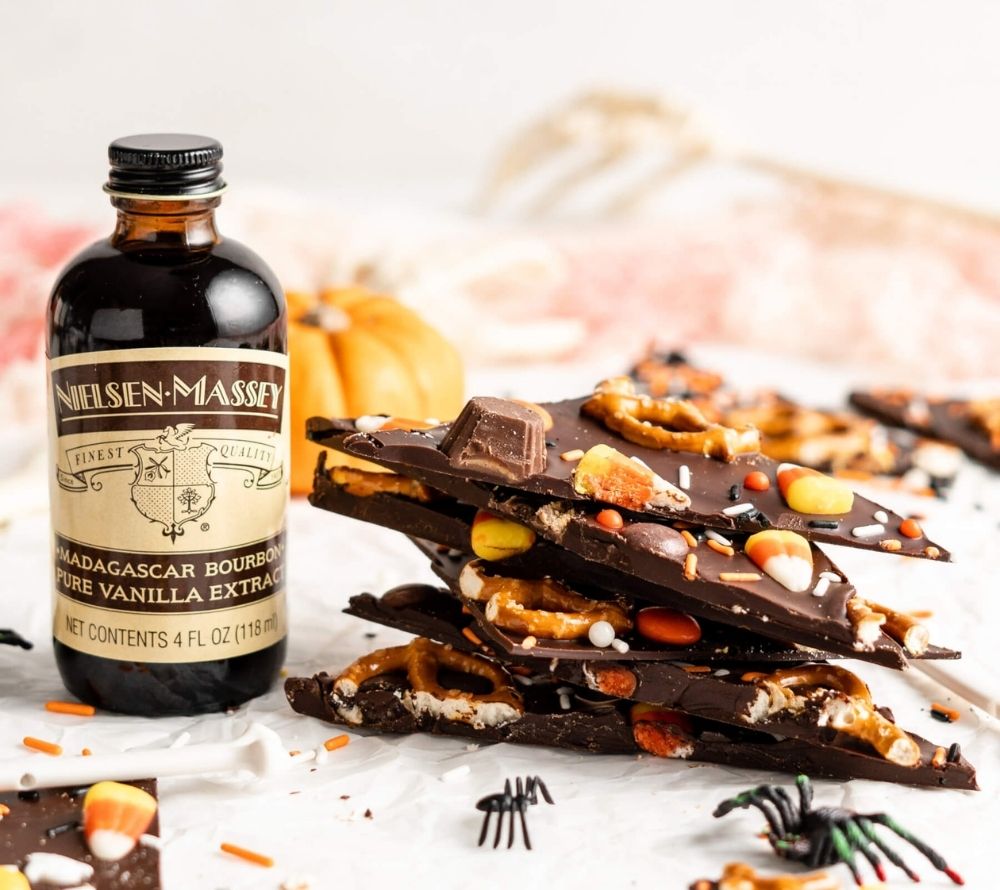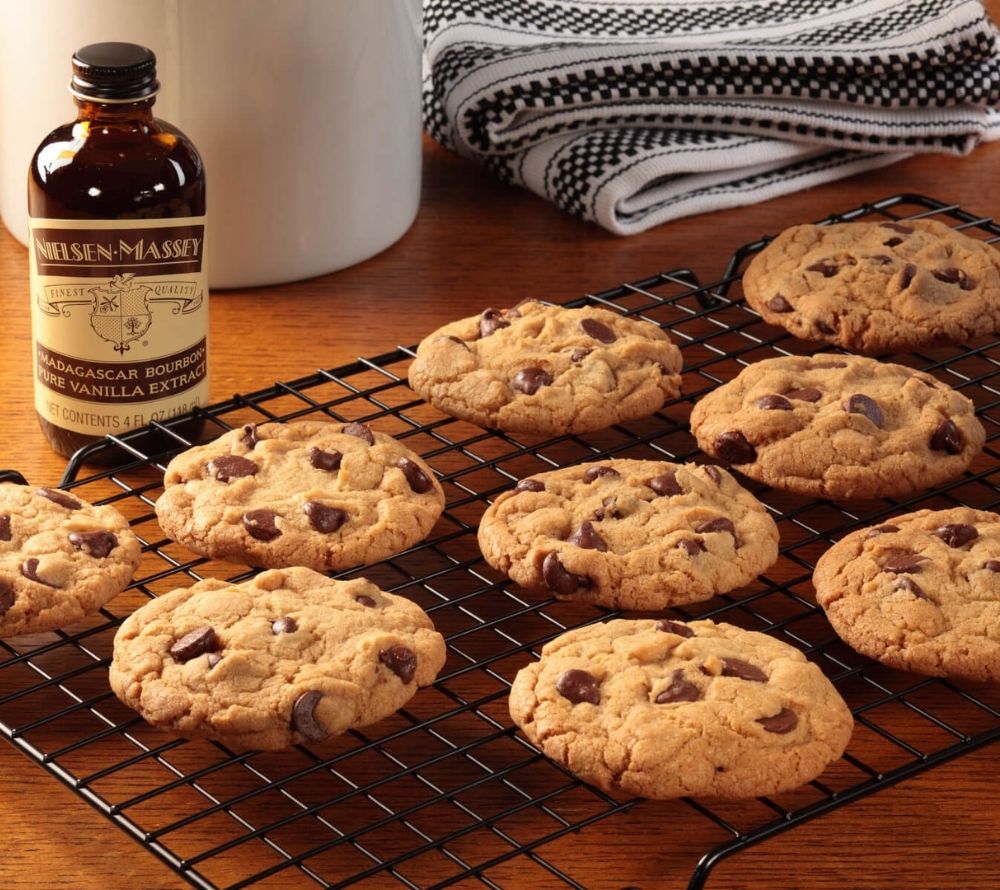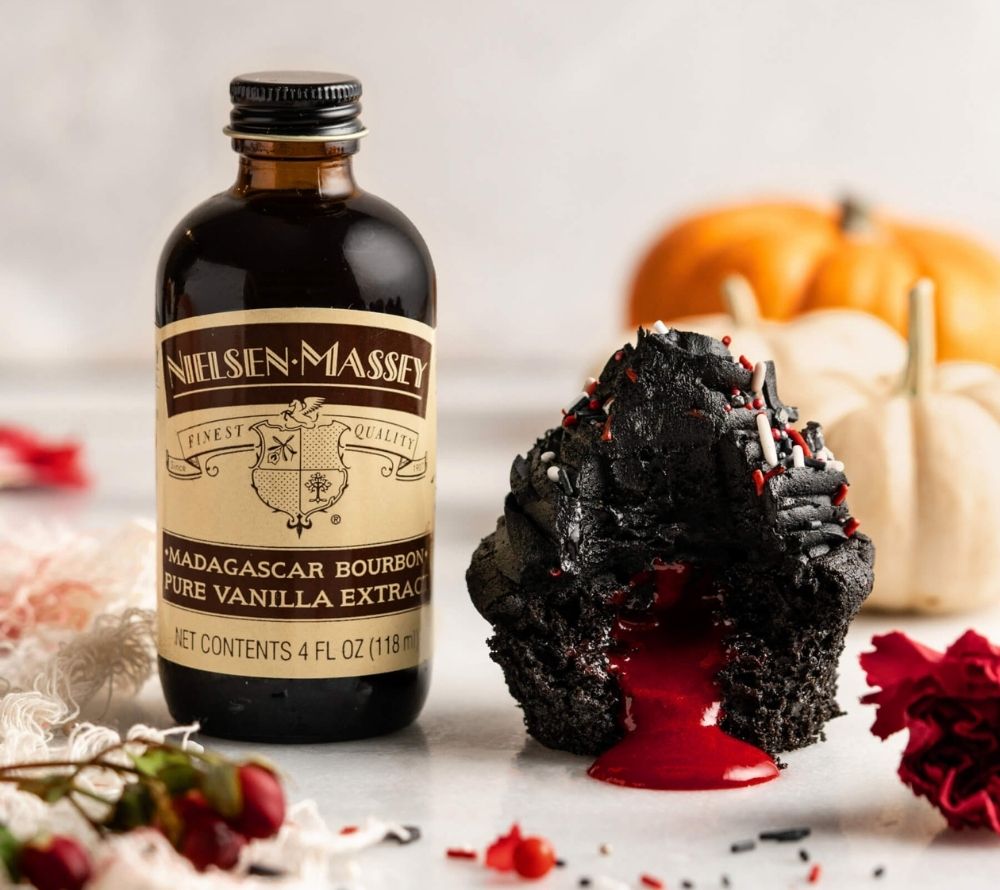 Your opinion is important to us
Your feedback not only helps us to offer you exactly what you really want and to recognize what new and exciting things you expect from us in the future. You also help other vegans quickly and easily find out which products might also be interesting for them.

Note: Companies are obliged to provide information about whether and how they ensure that reviews are genuine. To ensure this, we need your order number when submitting a review (you will find this in the confirmation email). Before your review is published, we check whether the product to be reviewed was also part of your order. This means that your review must first be verified and activated before it becomes visible to other customers.
Subscribe to our newsletter now and get a €5.00 voucher 💌
Sign up now for our madevegan newsletter ! As a small thank you , we will give you a voucher* worth €5.00 , which you can redeem directly with your next order.
To the newsletter ✉
Answer questions
How much are the shipping costs?

The shipping costs (DE) at madevegan are €4.75. From an order value of €39.00 we will ship your order free of charge within Germany.
How long does the delivery take?

The delivery time within Germany is 1-3 days. We do our best to ship your order as quickly as possible.
Do I need a customer account to be able to order?

In our vegan online shop you can also place your order without a customer account - as a guest. With a customer account you have many advantages and save a lot of time on your next order.
Are all products in the shop really 100% vegan?

Yes! All products you find at madevegan are 100% vegan! We check all products very carefully and with a lot of love. In addition, only vegan products that have convinced us make it into our shop!
My question is not there - what can I do?

Our friendly customer care team will be happy to help you and answer your questions. Simply send us an email with your question or concern using our contact form .