Deligreece
Kalamata olives with stone from Deligreece
Regular price
Sale price
4,75 €
Unit price
25,00 €
per
kg
Sale
Sold out
Greek cuisine without really good olives? In our eyes, unimaginable! That's why madevegan offers the black Kalamata olives with stone from Deligreece, for which only the largest, juiciest and best olives are selected. The Greek Kalamata olives are grown, harvested and preserved in sea brine by hand . Characteristic of the delicious Kalamata olives from Greece is their intense, deep and slightly bitter taste with a subtle acidic note. The high quality of the black fruit also brings out the complex aroma . We particularly recommend the black olives with stone:
for the classic Greek salad
for preparing delicious pasta sauces
as an optimal addition to wine and cheese platters
as a starter or side dish
on pizza, pasta & Co.
for producing fine olive paste as a spread
for snacking straight from the jar
What makes black Kalamata olives so special?
The thick-fleshed Kalamata olives from Greece are known for their oval shape and dark purple color. The hand-picked black olives also have a lot to offer in terms of taste. Thanks to its salty, intense taste and its unmistakable, spicy and fruity aroma, the Kalamata olive from Greece is one of the most popular olives in the world . In Greece itself, the Kalamata olive, which is native to the southern Greek Peloponnese peninsula , has played an important role in human nutrition for thousands of years. Thanks to the Greek sun and the excellent climate, the plant feels right at home, which can also be seen from its distinctive leaves . These are larger than other types of olive trees around the world.
By the way: The Kalamata olives can only be called that if they actually come from the Kalamata region . This is a protected designation of origin .
Are black olives healthy?
We can answer the question of whether black olives are healthy relatively easily: Yes! At least if you believe numerous doctors and nutritionists who describe black olives as one of the healthiest foods in the world. There's a good reason for that too. Black olives contain many healthy fatty acids and natural antioxidants . In addition to magnesium, zinc, folic acid, various vitamins (especially vitamin A), they are particularly rich in sodium and iron . This is intended, among other things, to reduce the risk of developing cardiovascular diseases or various types of cancer . At the same time, black olives are said to improve skin and hair health, protect nerve cells from damage, stimulate metabolism and have antimicrobial and antiviral effects .
Ingredients

Tapioca Syrup, Cane Sugar, Filtered Water, Tapioca Starch, Stabiliser: Carrageenan, Soy Protein, Natural Vanilla Flavor, Natural Pumpkin Flavor, Colour: Annatto
Nutritional values

Nutrition Information (per 100 g)

| | |
| --- | --- |
| Energy | 1457 kJ / 343 kcal |
| Fat | 0 g |
| of which Saturates | 0 g |
| Carbohydrates | 86 g |
| of which Sugars | 61 g |
| Protein | 0 g |
| Salt | 0,18 g |
More information

| | |
| --- | --- |
| Food Business | American Heritage GmbH & Co. KG, Martini Park, Gebäude C4, Provinostr. 52, D 86153 Augsburg |
| Inhalt | 142 Gramm |
| Barcode | 897581000280 |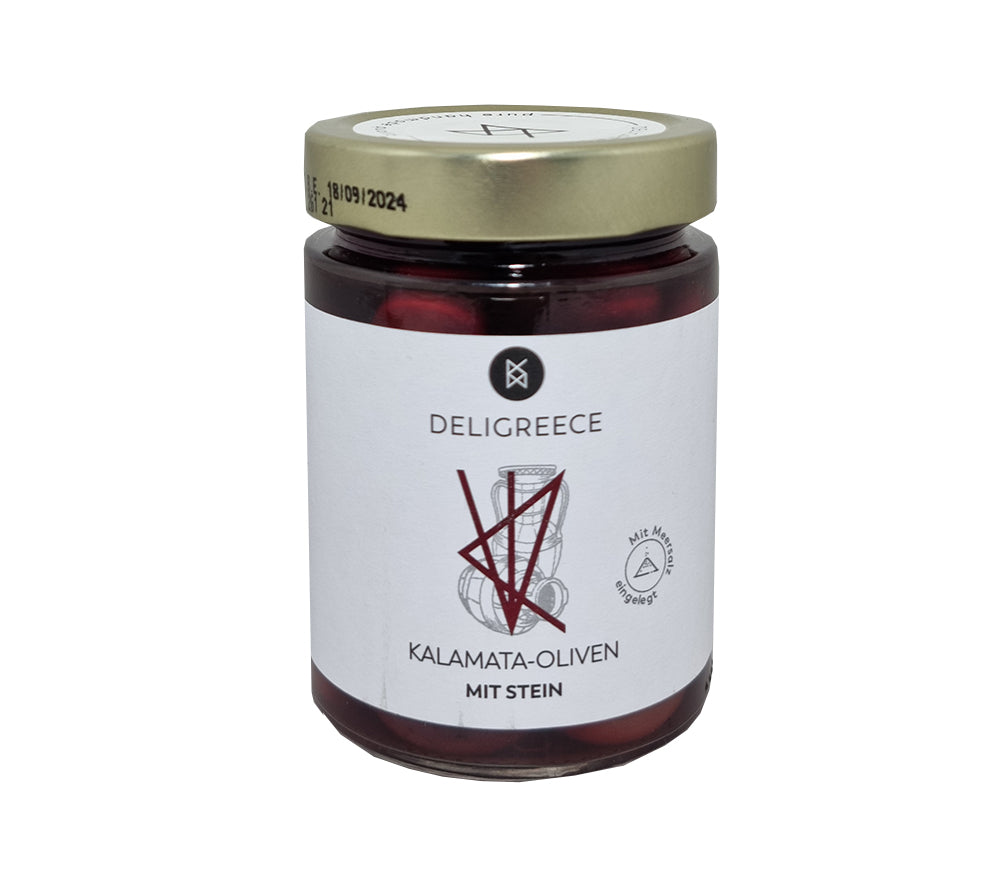 Your opinion is important to us
Your feedback not only helps us to offer you exactly what you really want and to recognize what new and exciting things you expect from us in the future. You also help other vegans quickly and easily find out which products might also be interesting for them.

Note: Companies are obliged to provide information about whether and how they ensure that reviews are genuine. To ensure this, we need your order number when submitting a review (you will find this in the confirmation email). Before your review is published, we check whether the product to be reviewed was also part of your order. This means that your review must first be verified and activated before it becomes visible to other customers.
Subscribe to our newsletter now and get a €5.00 voucher 💌
Sign up now for our madevegan newsletter ! As a small thank you , we will give you a voucher* worth €5.00 , which you can redeem directly with your next order.
To the newsletter ✉
Answer questions
How much are the shipping costs?

The shipping costs (DE) at madevegan are €4.75. From an order value of €39.00 we will ship your order free of charge within Germany.
How long does the delivery take?

The delivery time within Germany is 1-3 days. We do our best to ship your order as quickly as possible.
Do I need a customer account to be able to order?

In our vegan online shop you can also place your order without a customer account - as a guest. With a customer account you have many advantages and save a lot of time on your next order.
Are all products in the shop really 100% vegan?

Yes! All products you find at madevegan are 100% vegan! We check all products very carefully and with a lot of love. In addition, only vegan products that have convinced us make it into our shop!
My question is not there - what can I do?

Our friendly customer care team will be happy to help you and answer your questions. Simply send us an email with your question or concern using our contact form .